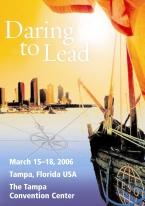 Skype & WorldBridges
Download, Setting & Guide to WroldBridges Skype
Skype
To create your skype name to join a Skype discussion, please follow these steps:


Download skype@ http://skype.com/helloagain.html
Create your skype name and password.
Log in with your skype name and password.
Set your options at Files, View, Tools, and Help located on the top side of your skype window:
* * * * * * * * * *******
WorldBridges
To join a Skyped Discussion Webcasting by WorldBridges.com, add the skype name: [worldbridges] to your contacts list.
To join a multiple, text and voice, Skyped session you need to click on the Chat Room tab located on the top left side of Worldbridges.com. (You need to wait for the java software to completely download).
Please note that you need to Click one of the streaming audio player icons to listen to a Live Stream.
For further help, please go to the Guide section @ http://worldbridges.com/livewire/?cat=8
Created on Nov 3; last updated on Nov 16, 2005
©2005 Buthaina al-Othman