Vance Stevens Ends His Activities at the Annual TESOL Convention, Long Beach, with a Remarkable Presentation:
"Voices heard having F.U.N. in online communities of practice"
at a Colloquium on "Multiple perspectives on the on-line conversation class"
with: Andy Chao, Jim Kohn, David Nunan, and Lillian Wong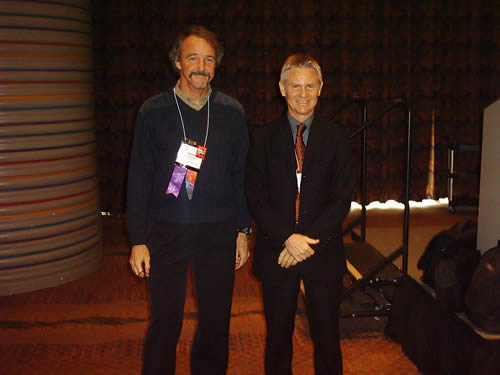 (From left to right) Vance Stevens and David Nunan, a few moments before delivering their presentations.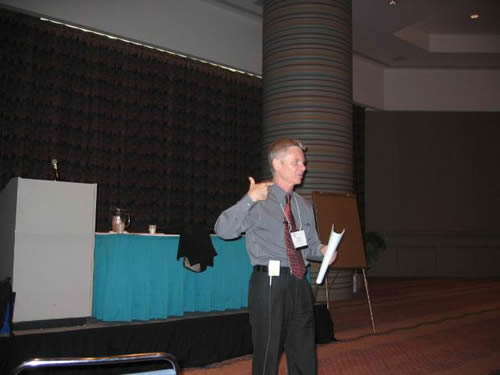 Dr. David Nunan, while giving his impressive presentation, pointing out that he discovered how teacher-centered his classes were before starting his online teaching!
Back to previous pages or to Webhaeds' Events' page
©2004 Buthaina al Othman