Another Experience with a New Webcasting Tool!
Geoffery Keyl, a Member of Learning Times, Invited Buthaina Al Othman to See his Conference Room, at Compu.ED, Where He Webcasted Live from His Office in Australia!
Click here to see how to use this Room as a Moderator
| | |
| --- | --- |
| | |
| Screen Shot 1 shows the vClassroom Log in page of Compu.Ed. Right in the middle of this page, you can see two boxes.The first box, says:" Click here to enter the conference room", while the second one, says:" Click here to test your speakers and microphone". | Screen Shot 2 shows the page with instructions to test the sound quality of your microphone. You can receive feedback on the sound quality, immediately after the test. Then, you could ask for help or support if you need any.I think, this is great and can save time, before a session starts. |
The new and cool thing about this conference room, at least to me, is that it can be rented for the duration of your conference by the hour, day or even month"! You can see a note saying so to the left hand side on the Log in page.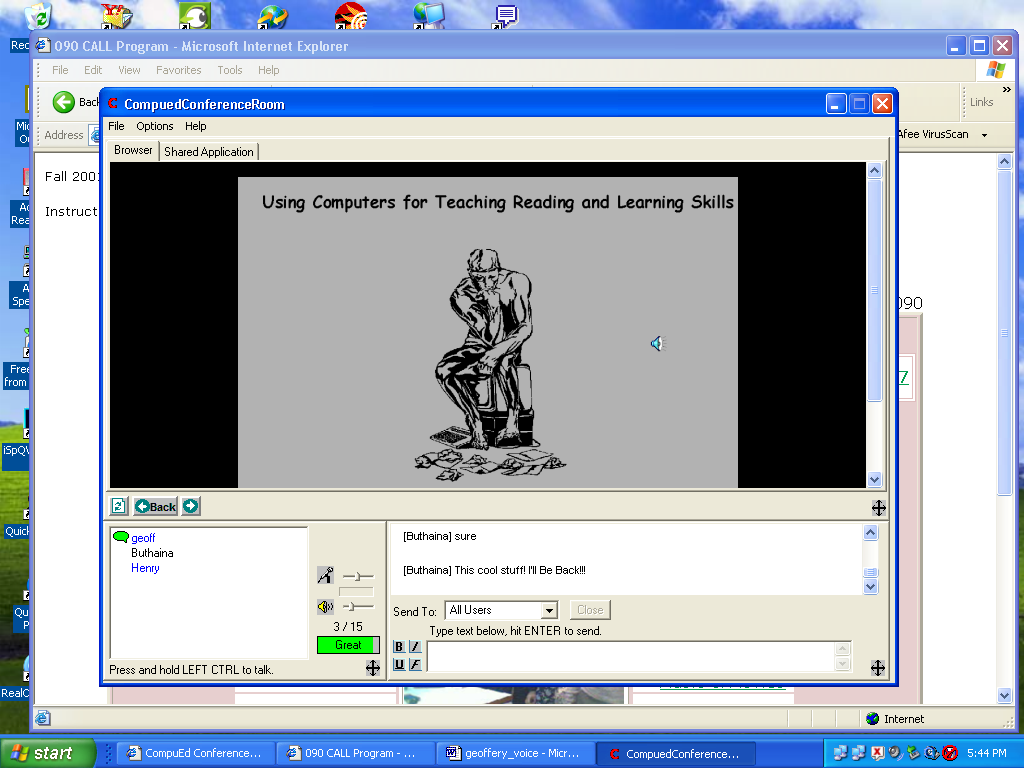 Some of the Available Facilities in this Conference Room
Screen Shot 3: Geoffery projected a PPt. slide that includes a voice file, too. The interesting thing was that when I clicked on the blue speaker icon shown on the slide above, I was able to listen clearly to both Geoffery and the voice on the sound file at the same time. (Please notice that I was using a DSL modem).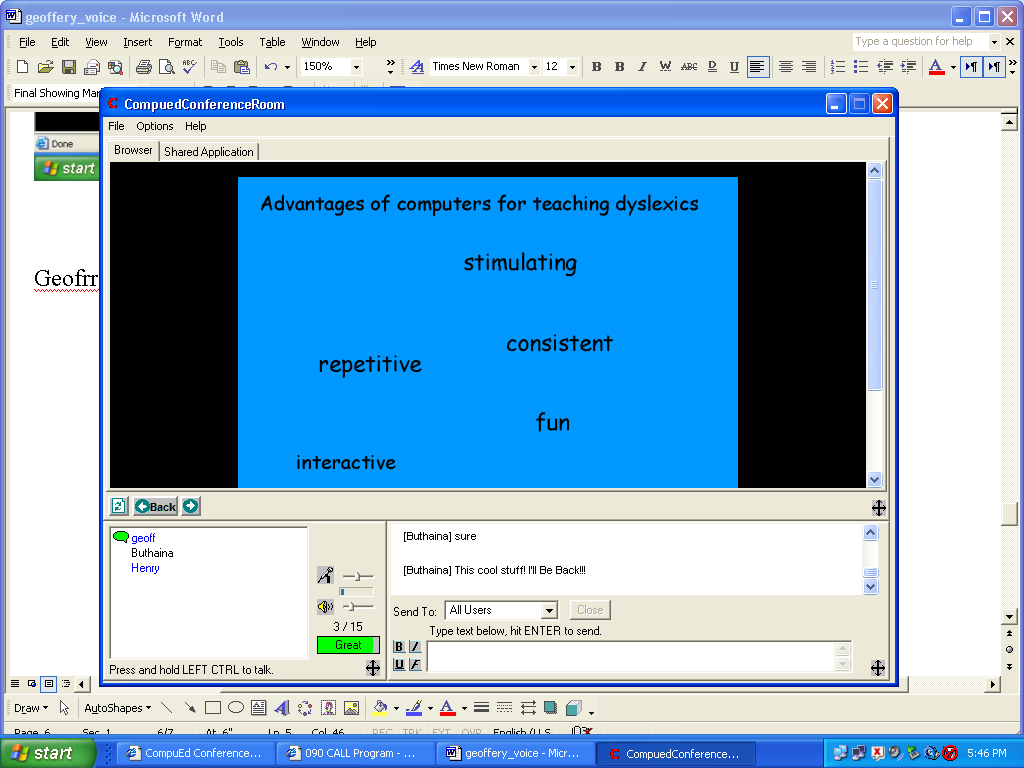 Some of the Available Facilities in this Conference Room
Screen Shot 4: While Geoffrey was webcasting, I was also able to move easily backward and forward to check out previous and next pages, by clicking the back button shown on the left side below. This room also allows participants to save a text chat, a sound file including voices of all participants is still underdevelopment, however. This was indictaed by another CompuEd facilitator, Henry, who joined the room from London, in England.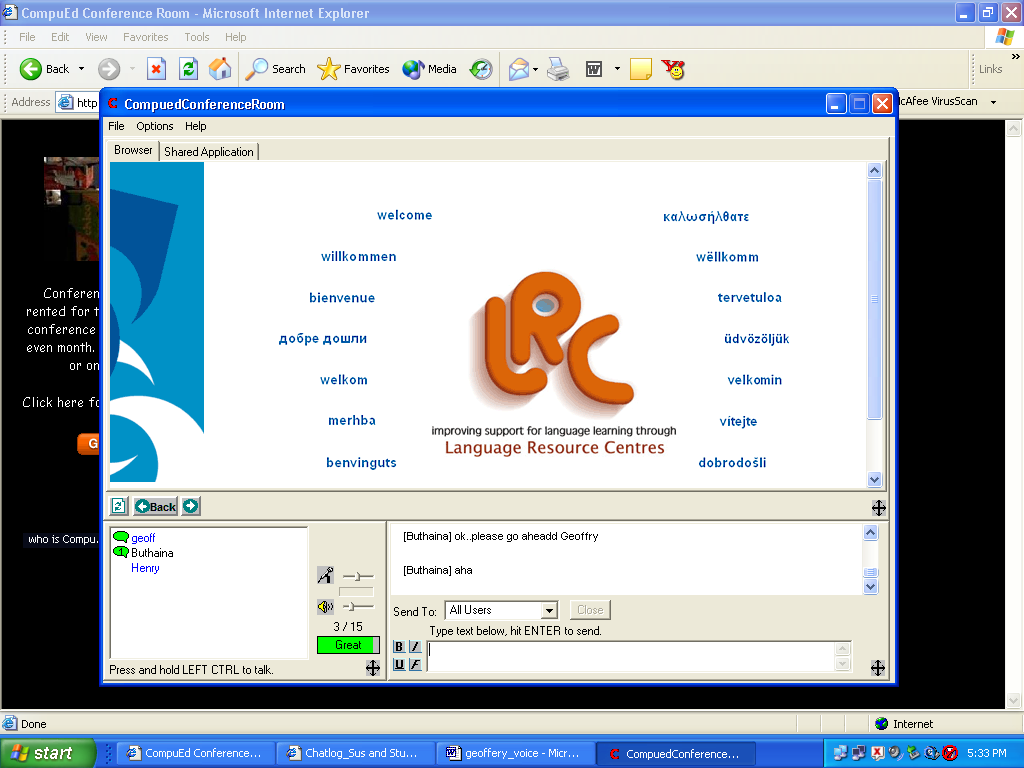 Screen Shot 5 shows a European project, currently, preparing to use this tool, in six Language Centers throught Europe.
To conclude, this tool is good, simple and can be used easily by students.As an EFL teacher , I believe tools like this one, provides EFL/ESL learners with the opportunity to practice the four language skills, including speaking, listening, writing, and reading.they are learning verbally, and hear other voices of other teachers or learners with different accents. I believe, this and other similar voice or webcasting tools; such as, vClass of Elluminate.net, Alado.net, Voice Group board, and Yahoo Messenger Voice Conference are effective tools in the Language Classroom.
---
Date Created August 8, 2003