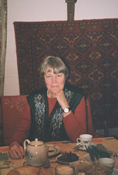 Currently part-time faculty at the Graduate School of Education, University of Pennsylvania and part-time faculty at Immaculata University and coordinator of the MA and certificate programs in TESOL. Her consultant work includes work for the Educational Testing Services, U.S. Department of State, and as an expert consultant/ witness in forensic linguistics.
Educational Background
She has a B.A. in International Communications and Latin American area studies, M.S. (Georgetown University) in Portuguese and Applied Linguistics, and Ph.D. (University of Southern California) in Applied Linguistics with a specialization in language acquisition.
Summary of Previous Work
She worked for six years in the U.S. Office of Education, first with the National Defense Foreign Language teacher training programs and later helping to implement the first four years of the Bilingual Education Act. She has taught English and done teacher training in the USA, Hong Kong, People's Republic of China, Singapore, Italy & Morocco (USIA), Sri Lanka (Asia Foundation), and Egypt (USAID/Fulbright), Brazil, Russia, Uzbekistan, and Kazakstan (US Dept. of State) and other consultant work in American Samoa, The Philippines, Pakistan, and Thailand. In China she helped start and direct the English for science and technology center, a joint UCLA and Chinese Academy of Sciences effort. She had associate professor appointments at UCLA and The Chinese University of Hong Kong.
Some Professional Contributions
van Naerssen has given papers and workshops at International TESOL conferences and plenary addresses in Sri Lanka, Egypt, and Morocco. Her papers have appeared in the TESOL Quarterly, English Language Teaching Journal, Journal of Applied Linguistics, Language and Society, and RELC Guidelines, as well as in two medical journals and in various newsletters and monograph collections. Her textbook, SciTech I: Communicating in English about Science and Technology, was published in 1995 (Heinle & Heinle). She co-edited a collection of papers in theoretical and applied Spanish linguistics and language teaching pedagogy in memory of Tracy Terrell (1994). She has served on the editorial board of the TESOL Quarterly and the TESOL Journal, has served on and chaired several TESOL committees, including the ESP Interest Section. She was Co-Chair of the TESOL Workplace Program Standards Task Force and developing best practices document. She also serves
as an occasional reviewer for several professional journals (Language Learning, Journal of Applied Linguistics, the ESP Journal and two on-line journals) and is on the editorial advisory board for the publication of APLIUT (a French organization of university language teachers in technical universities) and for the EgypTESOL journal.

I was probably asked to moderate one of the weeks in this class probably because I am a good example of an EFL teacher who has been thrown into (or have thrown myself into) ESP teaching without any specific training or background. I started out teaching a general writing course which included TOEFL writing and argumentative essays as well as resume writing etc. However, I found a surprising number of graduate students in my class. After checking around and doing some informal research, I realized that there was an incredible lack of support for graduate students such as engineers who had to publish Journal articles in English.

To make a long story short, I have started a brand new graduate writing class in a different department every term for the past couple of years. It has been both rewarding and exhausting. I also made a proposal to start a writing center at my university, which was accepted. It is the first specifically for English writing in Korea http://ctl.hanyang.ac.kr/learning/writingcenter.html. Now I work one on one with graduate students and faculty to help them revise their English papers for publication. In addition, I teach one graduate writing class per term.

I also participate in a number of areas of professional development through Korea TESOL. This includes facilitating a writing and editing Special Interest Group through KOTESOL, the local Korean affiliate of TESOL, which I started a couple of years ago. My presentations have been at National and Regional KOTESOL conferences as well as affiliated Korean Teacher's associations. They are usually on Writing or CALL topics and have included Mnemonics for language learning (memory techniques), designing more effective online quizzes, a blended learning approach to curriculum design for writing classes, advanced software functions for aiding the writing process, and Korean and English Contrastive Rhetoric: cultural differences in organizing the essay.

This is my sixth year in Korean and my hobby these days is Traditional Korean Archery. The target is 145 meters away!
Adam Turner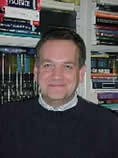 Thomas Orr, PhD, is Professor in the Center for Language Research in the School of Computer Science and Engineering at the University of Aizu in Japan, where he researches and teaches the academic and workplace English of computing and related fields. He has taught English to native and nonnative speakers in the United States and Japan for over 20 years, published and/or presented over 100 papers, and regularly provides reviews or consulting for several academic journals, societies and institutions.
He is former Chair of TESOL's ESP Interest Section, founder of the Japan Conference on English for Specific Purposes, Chair of the Tokyo-Kanetsu ESP SIG of the Japan Association for College English Teachers, and Associate Editor of the IEEE Transactions on Professional Communication for articles on ESP/EST and International Communication. Other projects, include a book on needs assessment which he is currently completing for Cambridge University Press.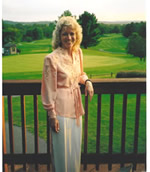 Anne Lomperis began her career in the mid-70s working in English training for refugee resettlement, primarily with Southeast Asians, then, after the Mariel Boat Lift in 1980, with Cubans and Haitians. While initial concerns were to teach Coping Skills English for everyday integration into the US, this soon sharpened into a focus on English for jobs. Thus, her beginnings in workplace language training date to her first consultation in 1982 for a school district in Ft. Lauderdale, Florida, that had been called by the local Marriott to help teach English to an influx of Haitians in its Housekeeping Department.
Over the last 23 years of specializing in Language for Occupational Purposes (LOP, broader than just EOP), Anne has worked in almost all industry sectors (i.e., service, manufacturing, primary, government, and nongovernmental organizations) in many regions of the world. The countries where she has served include the US, the Caribbean, Costa Rica, Colombia, Venezuela, the Philippines, Thailand, Russia/Siberia, Egypt, Turkey, Bahrain, and most recently, India (where, coincidentally, she was also born and raised through high school graduation).
When she first started out in the hospitality industry of South Florida, she was awarded a national demonstration grant from the Ford Foundation, who had funded an earlier study she had conducted for them on the effectiveness of ESL programs for refugees throughout the US. She designed the Florida grant with partners from education, social services, and hotels. This led to setting up a program within the public school adult education division to teach English in hotels on a longer term basis. She contacted properties, marketed the program, conducted needs assessment, developed the curriculum, and taught the classes. As the program grew, she trained other teachers and oversaw the program.
Throughout her subsequent career, she has always been concerned about the critical need for teacher training and building up the professionalism of LOP, in general. In a global economy, the demand for multiple language capability in the labor force is only increasing, yet the language training profession does not have qualified trainers in the pipeline to meet this demand. Thus, the well-intentioned, or ill-intentioned, unprofessional fills the gap. We have a pressing agenda for teacher training around the world.
As part of her interest in professionalization, Anne helped found the ESP Interest Section of TESOL in 1992 and served as the EOP Representative to the Steering Board for two double, start-up terms. In this capacity, she initiated a 9-year effort to develop international Best Practices, or standards, for Workplace Language Training. Margaret van Naerssen, another of the EVO guest lecturers, also served on the Workplace Standards Task Force as a co-chair. In 1995, Anne founded the Language Training Forum (LTF) of the American Society for Training and Development (ASTD) and initiated a parallel effort on behalf of Best Practices within the LTF. Through her connections in the training field and all her work with corporations, she is also concerned about the need to educate our clients, particularly about sound program design. An effective tool for working with clients that she has also begun to develop is documentation of cost-benefit analysis and return on investment of LOP programs.
Taking a wider view, Anne has most recently expanded her focus to language planning and language policy (LPLP) for economic growth in developing countries. She has begun working with ministries of education and labor, with educational institutions, and with priority industry sectors for national economic development. While she holds an MA in TESL from the University of Illinois-Urbana/Champaign, she is seeking a program in which she can pursue a PhD in LPLP. (On a personal note, she would just like some financial stability in her life to unpack her bags and grow orchids).
Anne E. Lomperis
Language Training Designs
20201 Grazing Way
Montgomery Village, MD 20886-1216, USA